After sharing the stunningly beautiful morning we had last week, I can't help but share the orange/pink/salmon/corral/yellow/red evening that we had just a couple of days ago, too. This photo is totally unedited - exactly how it came out of my camera. Nature makes the most amazing art!
Sure is hard to match. But, since I like all things
hand
made too, I thought I should add the best competition I've sound so far...this "wowza, amazing!" quilt by
quilt artist Grace Errea
(of course, the image is from
her website
, too - please go visit).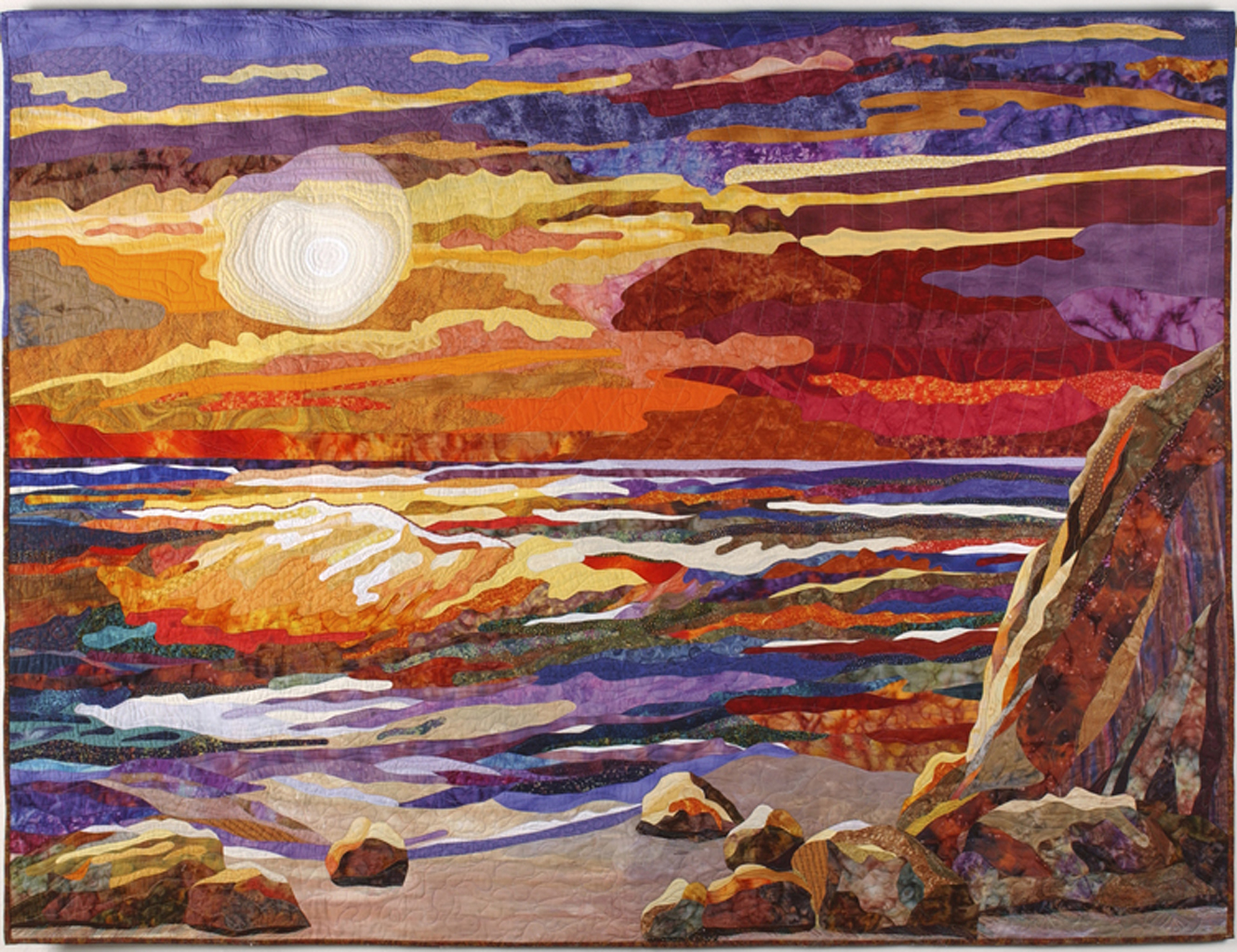 I think this one really speaks for itself, or at least it better because it just makes my mouth drop open in awe.
How's that for inspiration?!
Believe me, when I can put that sunset in a buckle, you all will be the first to know!